Hello friends! Can I just say I am happy it's Friday...how about you? Any big plans?
Well I've been tinkering in the kitchen these past couple of days with the overhead
lighting over the kitchen sink. I've had my eye on these recessed lighting conversion kits
in the Ballard Design catalogs, but the price kept me from ordering.
However, I've seen a couple blogs recently who have used this kit from
Lowe's for $20.00 so off to Lowe's I went.
The kit was easy to assemble, but did have a little help
from hubby, thanks!
Before: plain recessed light, boring...sorry I took the picture
after I took the light out. I was a little excited to get started.
Ok, here's the story. I had my heart set on using a
drum shade, but to be able to use this one I had to turn it upside
down. The reason why is the light bulb, it sticks out and is over
powering. With flipping it over the light bulb still shows somewhat,
but the light projects up. It really does provide great overhead lighting
we need and looks better than the recessed light we had.
Hubby gave it two thumbs up, SCORE!
Then I got to thinking, maybe I should try a pendant light like they
suggest on the package. Went back to Lowe's and of course I like
the most expensive one $14. I brought it home, put it up right away, and
there you go...I'm just not feeling it.
Now we're talking, look at that fabric. I picked this up
the other day at Hancock Fabric's for 50% off. Love a sale!
My thoughts were to use this on my drum shade, humm......
Pure inspiration!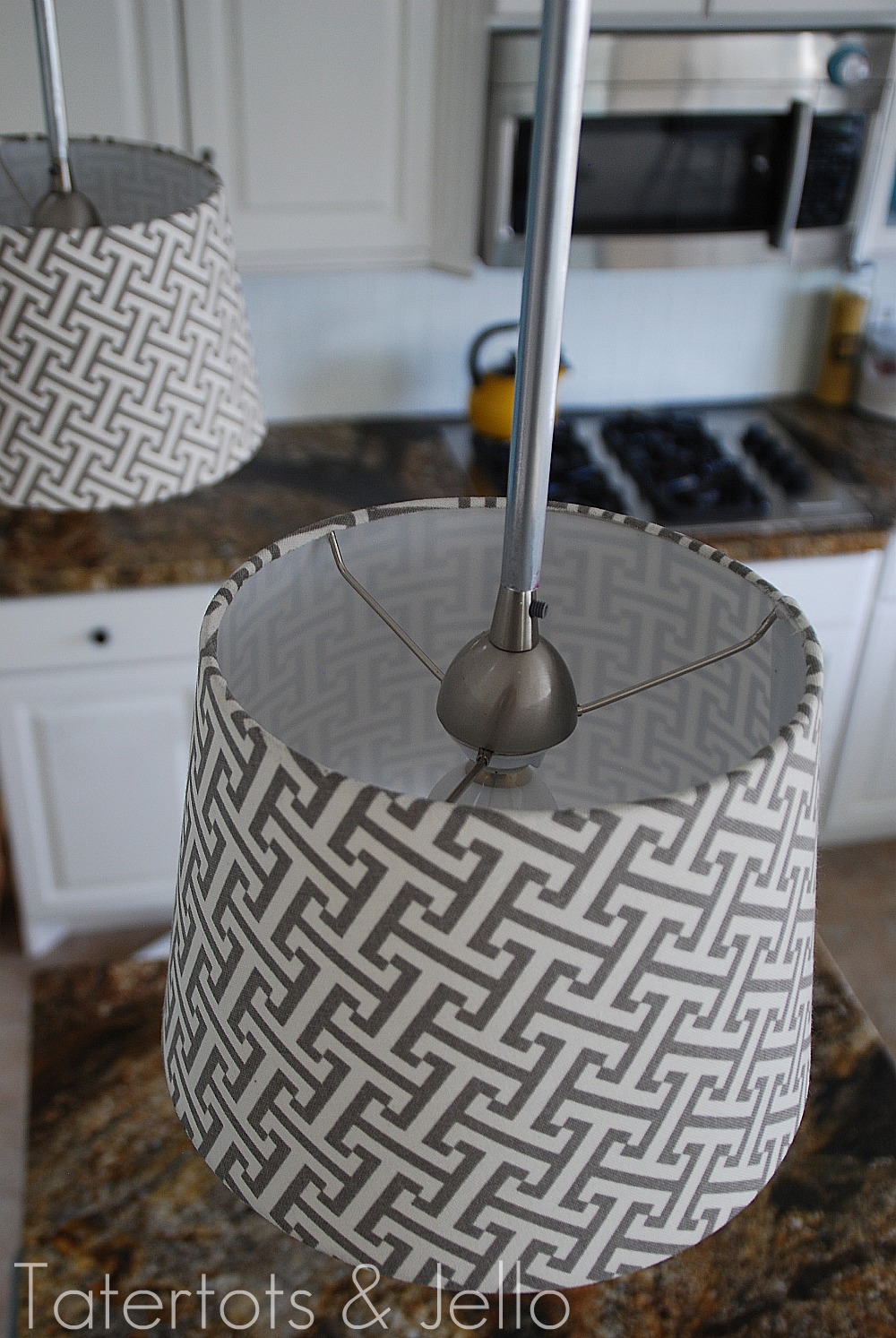 Can you say love?
Which one do you like, would love to hear from you...
I'll be back soon with the new overhead lighting!!